POKEMON DIAMOND & PEARL FOR NDS/NDSL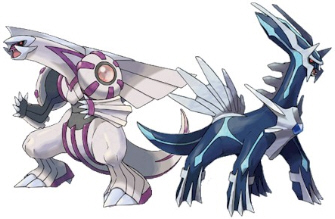 THIS IS NOT FAKE!
THIS 100% SAFE TRANSACTIONS ARE MADE IN PAYPAL SO DON'T WORRY.
Hello My name is Andrew I sell pokemons for Diamond & Pearl For DS they can be any level(1 to 100) with ANY attacks shiny or not, it doesn't matter the only thing is that
don't ask for pokemons that aren't in the game
because I only sell the ones in
Diamond
&
Pearl which are 493, I also give them holding any item except Azure Flute because it doesn't work just ask for Arceus (I will put 6 masterballs if you don't know what items are good), if you don't know what attacks to put to your pokemons then I will put them according to their levels.

Here's my info for Wi-Fi Trade.


Player Name: Andy




Friend Code:
0903 5782 2552
Send me your Pokemon list with all details which you're going to buy to
xpokemonmasterx@ymail.com
and I will reply you on yahoo messenger when I'm done.
Please check your Wi-Fi connection before buying anything.
If you have questions about anything related to Pokemon D&P or how to trade by Wi-FI send me an e-mail or PM to
xpokemonmasterx@ymail.com
I ONLY WORK FULL DAY on Mondays,Fridays. Please only request pokemons on working days because if you buy on other days you will have to wait some time.
It takes me 20-30mins to make 6 pokemons so please have patience.
As soon I get you payment I will start working.(POKEMON STOCK IS UNLIMITED)
The pokemons are 150% guaranteed to be working and not have any kind of errors or make your savegame go puff and disappear, if anything happens when I'm trading pokemons with you like connection errors because of me it will be because my
Source power provider might gotten down
so
I will provide you with 1 extra random shiny lvl 100 legendary PoKeMoN
.
TY FOR YOUR TIME